Remember that feeling when you were a kid, coming home from a long hot day of school and needing something to quench your thirst? Want that same feeling again, but with a kick? Try LemonED Hard Lemonade. The only alcoholic lemonade that tastes like old style lemony goodness.
The brand LemonED is the official match day sponsor for the 2015 Liverpool Football Club Australian Tour, kicking off in Adelaide on the 3rd of June at Republic Norwood. Celebrated as a lemonade for adults only, its refreshing zesty taste makes it easy for punters to drink more than one... or three.
Hosted under the retractable roof area of Republic, the LemonED Adelaide launch was full of delightful people, delicious nibbles, and a unique LemonED cocktail. Named "Eds Punch", the cocktail made specifically for the evening was a concoction of LemonED, vanilla, cucumber and ginger; tasting like a healthy summer drink with a twist. The finger food selection went fantastically with a cold LemonEd, taking us back to days of summer and sunshine.
The great part about LemonED is that the beverage is made of 100% Australian ingredients - right down to the sugar - and is locally produced in Australia. The brand was born in October 2014, using strictly Aussie lemons to create the zesty taste we know you'll love.
 
The chefs at Republic Norwood had a field day with LemonED, creating desserts infused with the beverage. These desserts were Bombe Alaska with LemonED sauce, LemonED sorbet, and LemonED meringue tart *drools*. These desserts pleased the crowd immensely, as they were light, fresh, and left us eating more than we care to admit, just like LemonED.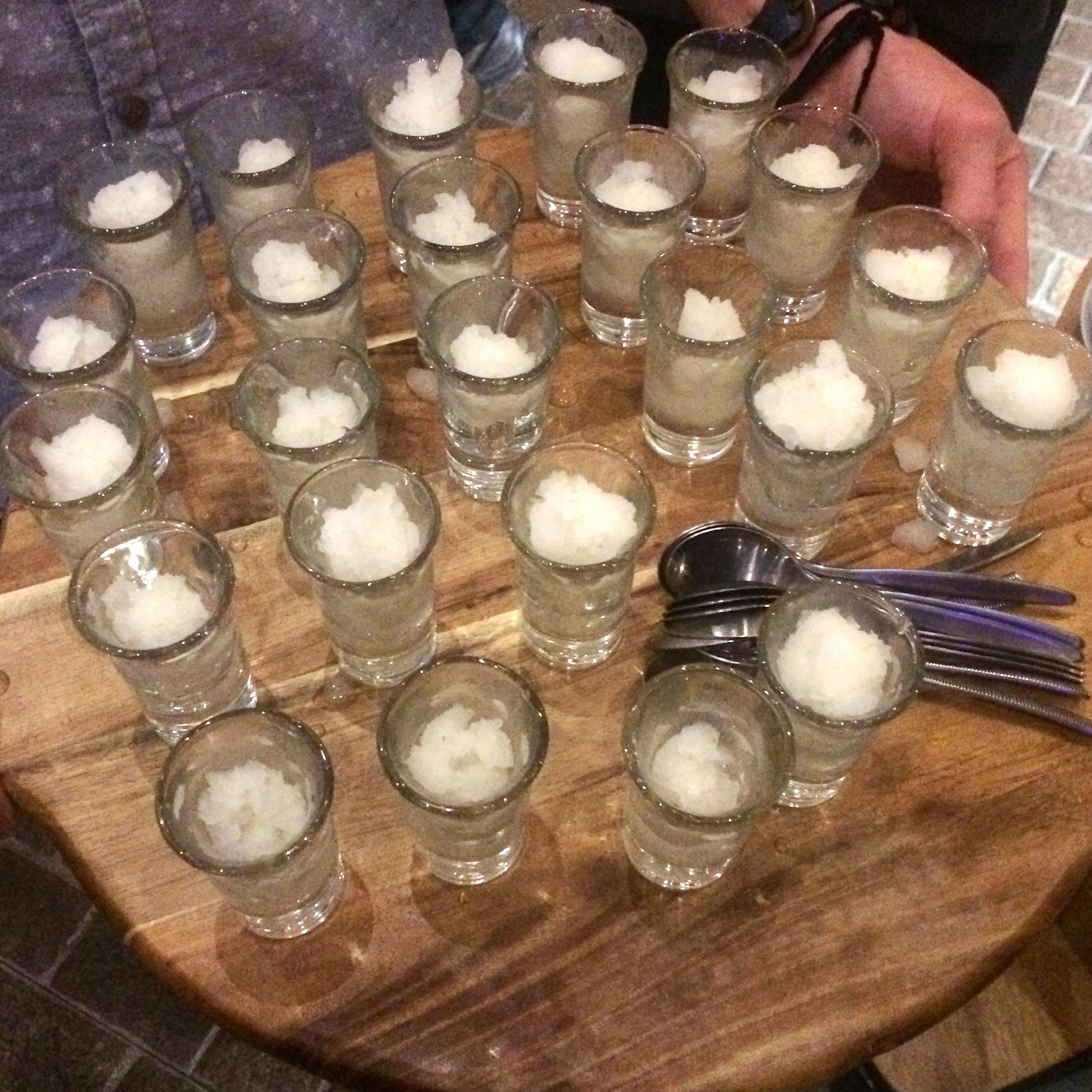 LemonED is available at most hotels and pubs around the state and will be served at the Liverpool vs Brisbane Roar game at Suncorp Stadium July 17th, and for Liverpool vs Adelaide United game at Adelaide Oval July 20th.
All images taken by Alexia Frangos.