We have all heard about ethical food and the importance of buying and eating local, sustainably produced, organic foods. Have you ever thought about wearing local, sustainable and organically produced clothes? If this sounds like a completely foreign concept to you, don't worry. We've found four Adelaide based labels that are taking the ethical route, producing garments that not only make you look a million bucks, but also show mother nature some loving!
Vege Threads
Vege Threads is your ultimate eco warrior label. With a strong emphasis on sustainability and social awareness, the label makes a conscious effort to bring a positive change to the fashion industry. Accredited by Ethical Clothing Australia, all garments are made in Australia using 100% certified organic cotton, natural dyes and eco friendly tencel. With a percentage of profits going to an organisation in Northern Bali, your continence will be equally as satisfied as your wardrobe. The collections feature simple and classic styles such as fisherman knits, t-shirt dresses, yoga wear and much more.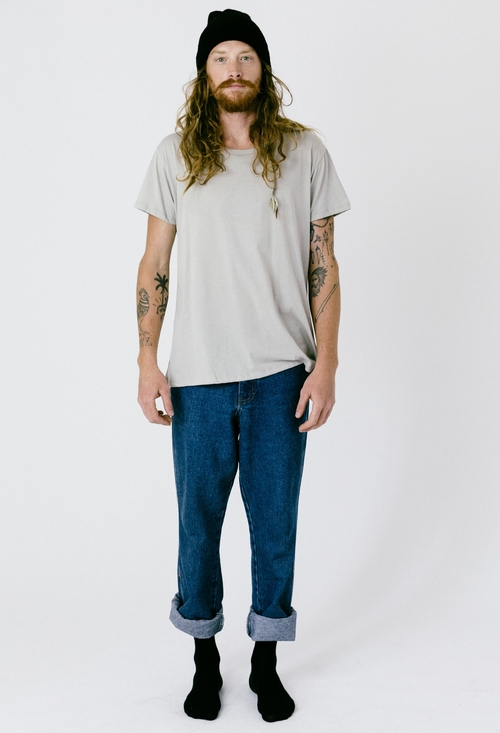 B Good The Label
B Goods Label is another Adelaide brand with strong ethical foundations. All garments are crafted using only organic, sustainable and environmentally friendly fabrics. Founded by Anny Duff, B Good The Label provides the fashion and environmentally conscious with relaxed and modern street style pieces and a contemporary twang. The cool thing about B Good The Label is that its designs are truly unique, easy to wear and have that effortlessly cool 'down-town' aesthetic.
Fools and Trolls
Adelaide knows street style, in fact it's fair to say we are the home to some of the best street style labels in Australia. Big call... but we mean it. Fools and Trolls is no exception, with an emphasis on unique art and design and easy to wear pieces, it's a clear Adelaide favourite. The label also has a strong ethical backbone, with all designs screen printed by hand in eco-friendly water based inks and certified by Ethical Clothing Australia. Not to mention all garments are made right here in Adelaide!
Designer Duchess
Designer Duchess may look like any other luxury label selling fur coats, leather dresses and luxurious knits, but there is more to this local and ethical label than meets the eye. The label strongly advocate for animal rights, apposing the killing of innocent animals for fashion. Instead, the label uses the highest quality synthetic fibers that feel ike the real thing, minus the animal cruelty, of course.
Header image via Vege Threads
categories
Fashion
,
Culture
,
Art
tags
fashion blog
,
fashion designer
,
ethical
,
ethicas
,
sustainability
,
organic
,
vege threads
,
B GOODS LABEL
,
Fools and trolls
,
street style
,
faux fur