The wait is almost over. Beloved Adelaide label casper&pearl will be showcasing their latest A/W collection tomorrow night at their first ever solo fashion show and launch! Of course we can't wait for tomorrow and we know neither can you guys, so luckily RADL readers will get a preview of the entire collection before it is released!
Inspired by the 1600's witch trial era, 90's, witchcraft sitcoms and movies, and supernatural conspiracy theories and ghost stories; its safe to say its an entirely innovative and original collection. This season we see casper&pearl mature into a true leader in fashion, featuring longer and leaner lines, boxier and oversized silhouettes, adventurous cut-outs and luxurious 3D bonded fabric.
Each season, the insanely talented Head Designer and Creative director Stacey Hendrickson creates her own unique print which is featured throughout the collection. This season even stacey has out done herself.
"I photographed flowers and foliage in gardens around my home and began to play with these images," says Hendrickson. "Some believe that the word 'Abracadabra' was a magic word used to bring protection from evil, black magic and sickness. During the Great Plague people would have door mats saying Abracadabra or inscribe it in their clothing for protection. To tap in to this old style magic the print has been inscribed with the word handwritten in cursive, so you can wear these new casper&pearl pieces feeling special and safe."
The standouts, although incredibly hard to choose would definitely have to be the printed 'Alchemy' swather- already worn my Margaret Zhang! The sacrificial jumpsuit that screams beautiful and refined elegance, the Crescent Dress featuring the perfect high-neck and perfectly adventurous cut-out and finally the Luna coat, which comes in three incredible colours of Black, foliage green and red, made from owl this coat will be your best friend during the cooler months!
Okay enough chit chat- emerse yourself in ABRACADABRA and thank us later!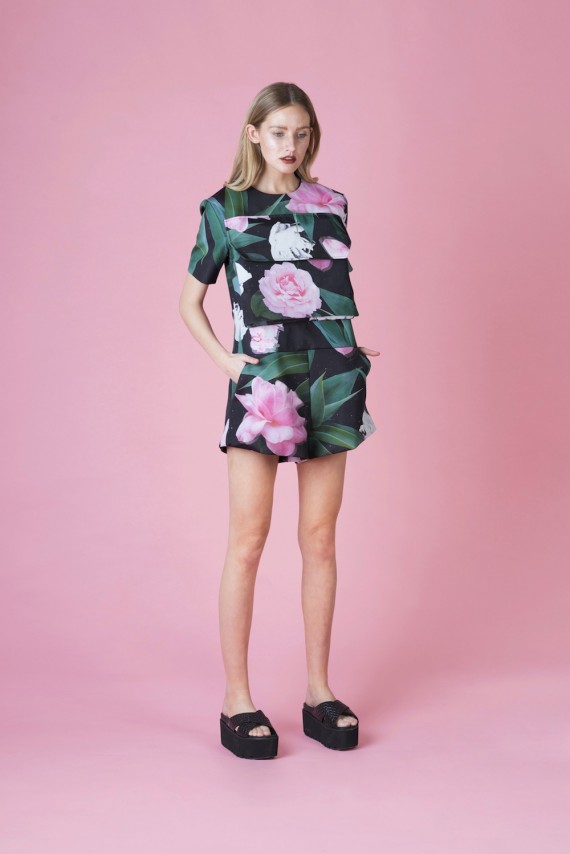 Images supplied by Sales coordinator
ABRACADABRA can be purchased through Adelaide's best boutiques- Including The Birdcage Boutique, Love Affair Boutique, Azalia Boutique, Tu Yu Boutique, Lemon Frankie and many more!