If that satisfying, life affirming, sunshine-bringing, happiness-in-a-cup beverage is what you dream about, the Bar 9 crew are the SA veterans, make no mistake.
We're talking Five Senses coffee. Barista blends. Tailored choices. Cupping classes. Tweedvale un-homogenised milk.
Now, coffee for coffee's sake is a beautiful thing indeed. No-one can dispute the simple glory of a steaming blend direct to the soul.
But, when is a coffee more than a coffee?
When it's Bar 9 Outreach.
Oh, yes! The third and most recent Bar 9 delight is a joint initiative with St Vincent de Paul to provide training and support for unemployed and homeless people in Adelaide. There's been some press going around, but if you're not yet in the loop, now's a good time because August 1-7 is Homelessness Week in Australia.
The building, complete with latent Grecian vibes from its past Illiad incarnation, serves as a soup kitchen by nightfall. Because it's owned by St Vincent de Paul, rent goes directly towards the charity's initiatives. These are just some of the benefits, along with the training program that builds skills, means and empowerment, right on Bar 9's motto of 'Enabling Life's Best Work.' This is a seriously good thing, and something Adelaide can be bloody proud of.
Opposite the Whitmore Square parklands, the space is warm, light and honest, with plenty of open space and vintage coffee toys. It's good for a wander when you've finished your breakfast, a little sunshiney potter and peruse, if you will.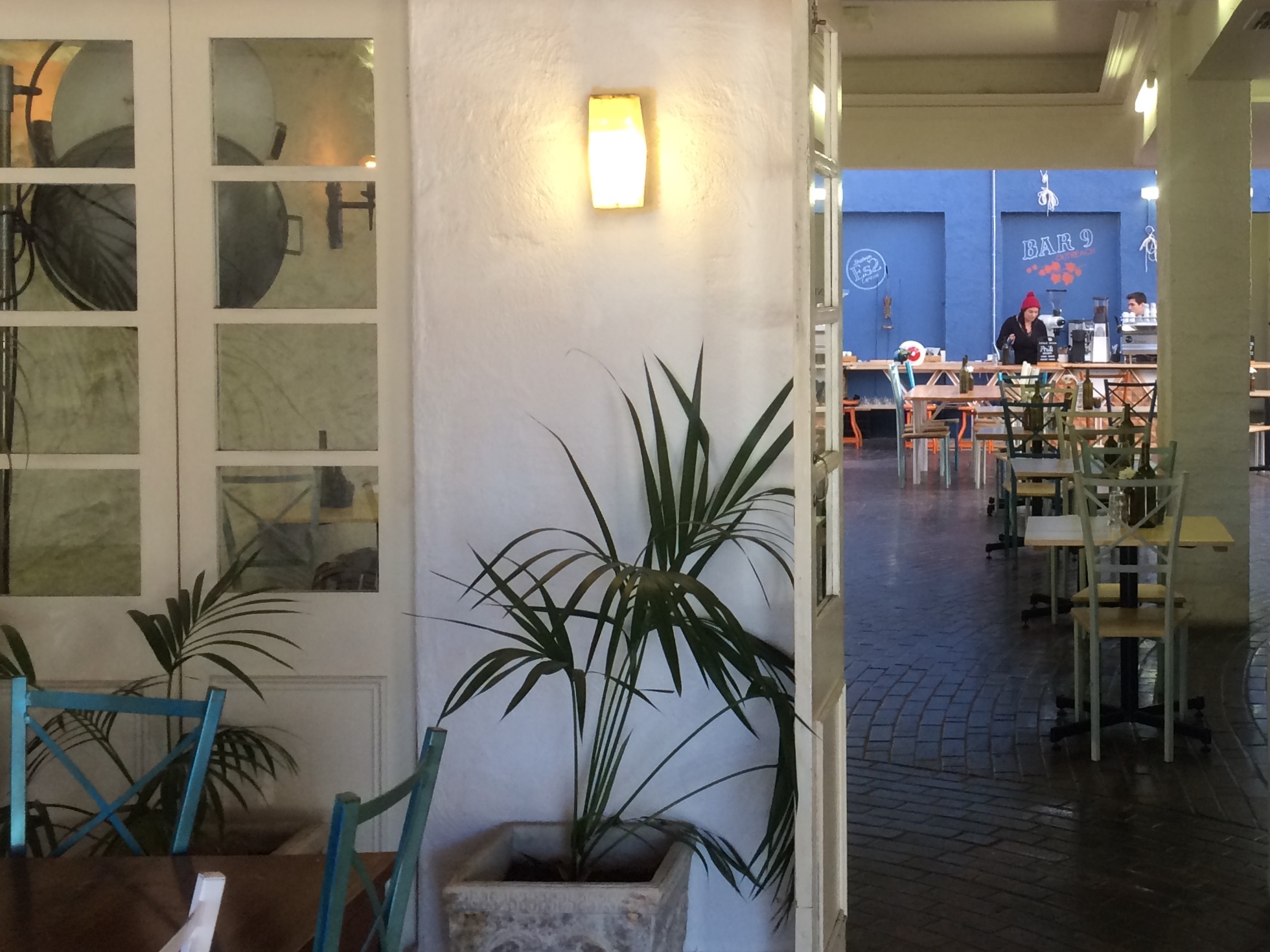 Now let me tell you about the breakfast.
The bacon and eggs with san jose bacon, rocket and parmesan is described as simple comfort food. This sings to me.
My friend opts for the famed truffled mushroom ragu with watercress and truffled honey. You can get this dish at any of the Bar 9 establishments, and thank goodness for that, because I can no longer remember my life before I tried a velvety mouthful.
It's a good place to come to change your life, or revive yourself, or do some work, or catch up with friends. It's of the sort where you come together to celebrate good food, people, life, and bloody great coffee.
So Bar 9 yourself again, already.