Truth be told, I picked Trouble and Strife for a lunch outing because I thought it had a cool name.
Nestled between two larger shops on Goodwood Road, the cafe is a 'blink and you might miss it' type. Actually, I nearly walked right past it, because from memory, it had been a different cafe.
Trouble and Strife was launched in the middle of last year as the residents of Goodwood (and beyond)'s newfound answer to the perfect breakfast, brunch, and lunch, destination. There's a quaintness and simplicity to it, that's comforting and familiar to the locals, yet juxtaposes with little quirky elements that attract Adelaide-wide attention.
There's an outside seating area for people with pets, for those who want to bask in those warm summer days, and for those who like to people-watch. The inside is cosy, and great for friendly chatter with a cup of coffee in hand.
The menu is written on butcher's paper affixed to the walls - and is frequently changed to cater to the seasons, with inspired new flavour combinations. They frequently have specials for all times of the day - right now they have vanilla porridge with saffron poached pear for breakfast, and during this chilly winter there are some delicious soups. There's also great coffee available, as well as teas and healthy juices. We had the trusty smashed avocado - the hipster cafe staple - as well as a twist on the classic BLT (with egg!), both in which were delicious and filling!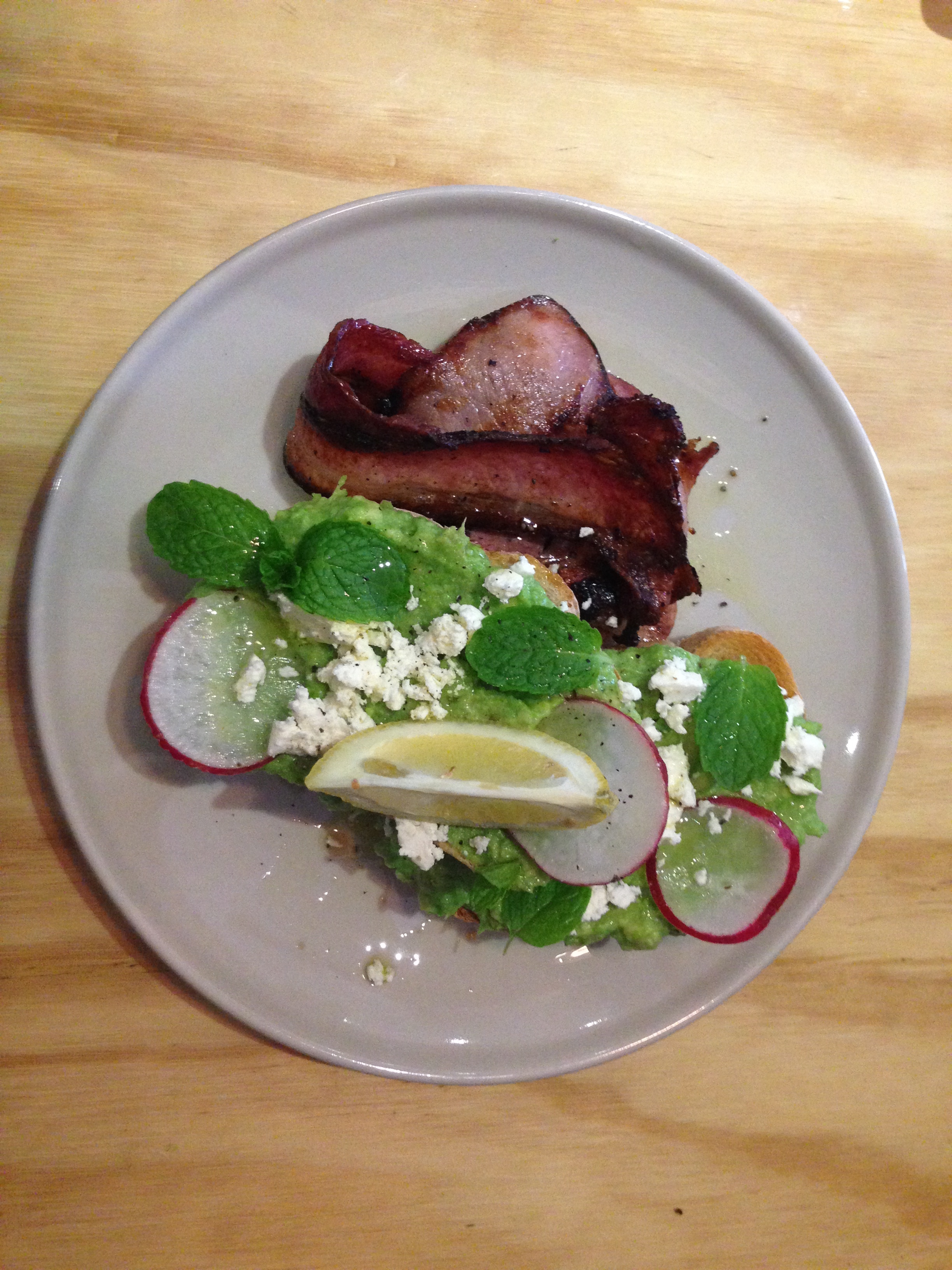 The staff are friendly, the service is prompt, and it's a great atmosphere to sit down for a drink or a meal with your friends, your family, or your dog.
Opening hours
Monday to Friday 7.30am – 3.00pm
Weekends 8.00am – 2.00pm
Where
123 Goodwood Road
Price range
$-$$
All images via Trouble and Strife