Stuck on ideas on where to go for a hearty pub meal? Tired of your local eatery and looking for a breathe of fresh air? Craving some home-cooked goodness without breaking the budget? Look no further than The Gully Public House & Garden. Located on North East Road, a few minutes drive from Tea Tree Plaza, The Gully is home to scrumptious grub, chilled vibes, and definitely decked out better than your local pub.
Recently we were invited to try The Gully's new winter menu, where foodies of Adelaide found themselves in awe at the newly renovated pub we know you'll love. We were settled into the Saloon Bar of The Gully, greeted by gourmet pizzas and lovely waiters. Flipping through the extensive winter menu, we found a massive range of meals to choose from including varying cuisines and new twists on old favourites.
We quickly dug into our first entrée, Braised Pork with Potato on Pear with Rocket. The smell of this dish already won us over, and the crackle of the tender pork combined with the softness of the potato was to die for. The sliver of pear and crunchiness of the rocket completed the dish which had us fighting over who'd eat the last one. This was a fantastic finger food to start with, and once we got a taste of The Gully's cuisine, we only wanted more!
Out came Burger Sliders made three different ways – Chicken, Beef, and Pork, which were all on fleek. Smelling like classic American style sliders, the soft brioche bun sandwiched the quality meat and beautiful creamy slaw together, and will have any burger lover scoffing the whole tray in one go.
To our delight (and surprise), we all ordered different meals for our mains, which gave us the perfect opportunity to taste the variety of meals on offer. The meals were washed down with some beautiful South Australian vino including Tomich Vineyards Sauvignon Blanc and Shiraz, and Running with the Bulls Tempranillo. What better way to enjoy a divine pub meal than being surrounded by mates, sipping on some wine and having a good old laugh? The meals were not only delicious and full of flavour, but their prices are reasonable and as any pub meal should be, hearty and filling.
As we all reached to unbutton the top of our jeans and let our full bellies loose, our desserts arrived. The struggle was real as the delectable desserts were placed in front of our tempted eyes. Not only are the desserts big enough to share – which you won't cause they're that damn good – but their prices aren't higher than your regular café style desserts. These beauties take you back to nana's baking where the food is flavoursome and leaves you rolling out the door with a smile on your dial.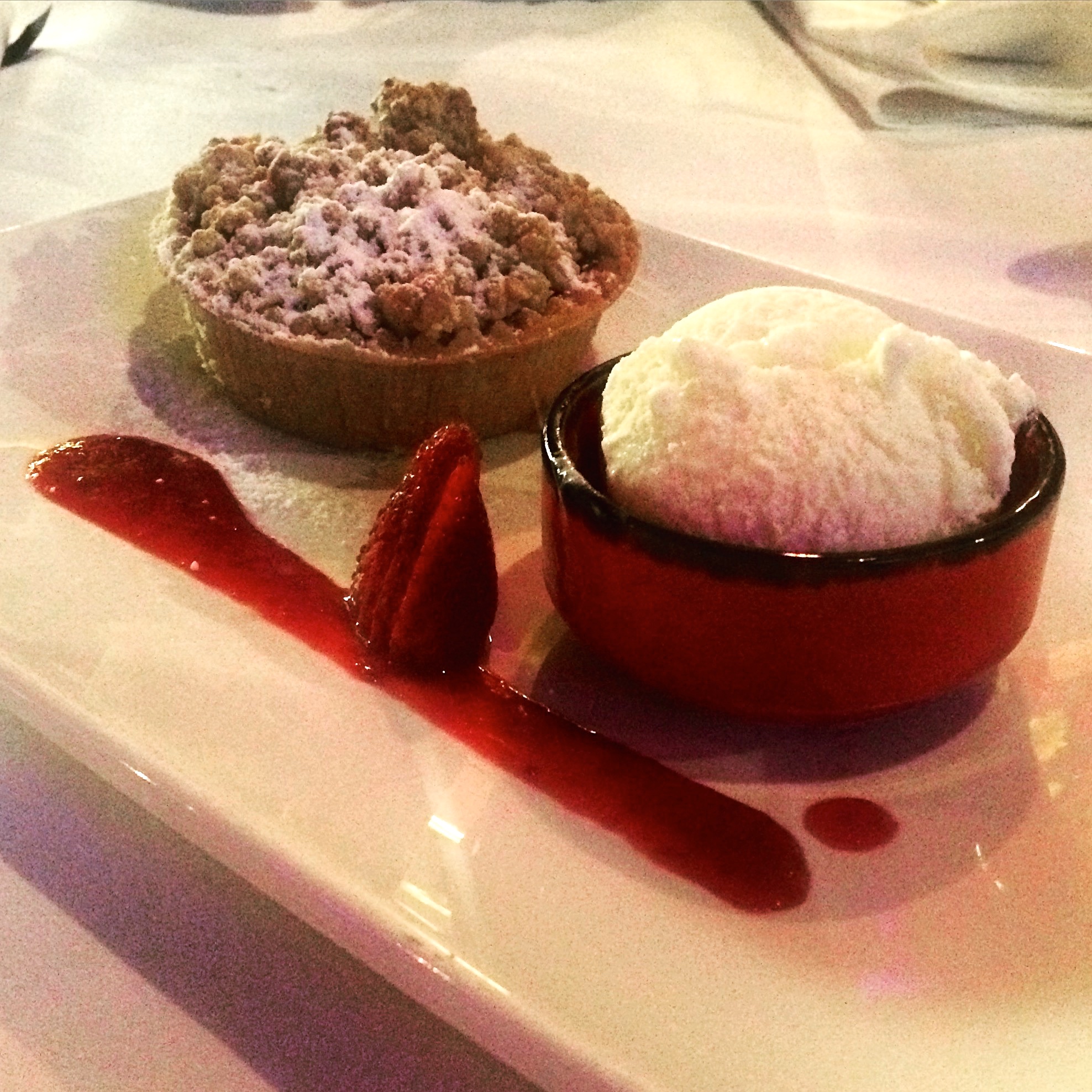 So if you're looking for a quick getaway to a place where the décor is cosy, the food is scrumptious, and the vibes are laid-back, then The Gully is the destination for you.
Follow The Gully on Instagram @thegullyphg using the hashtag #thegullyphg and share your experience!
All images taken by Alexia Frangos.