June is upon us and that means one thing in Adelaide. It's cold, grey, windy, and most likely raining. How can we possibly stay warm and out of the chill in this concrete jungle?
Tea, of course. That warm feeling you get having had a sip of your favourite blend; it's like getting a big hug from Chris Hemsworth, or sitting in front of a crackling fire place in a snow lodge... with Chris Hemsworth. Tea can give you the emotional comfort you need when you're sick, having a bad day, or simply needing a pick-me-up.
We searched the nooks and crannies of Adelaide to find you the best teahouses to escape this fierce winter. Soon you'll be ditching the supermarket bought tea bags by the box because tea leaves are the future, friends. We've compiled a list of our favourite teahouses around Adelaide, and we found some very warm places indeed.
T-Bar, Rundle Place:
For lovers of tea and coffee this place will be your haven. This boutique, cosy tea salon has everything you need when related to tea. Quivering through the callous city craving a cuppa? T-Bar offer take-away teas! They secure the tealeaves by using their creation of a tea bag, and place in a takeaway cup for your convenience. Needing some grub with your cup? The Rundle Place store also has a cabinet full of yummy focaccia's and rolls to eat there or to go. T-Bar is Adelaide owned and based, selling their bags of tea at reasonable prices; so if you try a tea you love, you can take it home with you. They also sell teapots, thermos, strainers and many other funky tea gadgets. T-Bar can be found downstairs in Rundle Place next to Coles. Other locations include the Adelaide Central Market, and the Flinders Centre.
Open Hours: Monday-Saturday 8am-5pm, Friday 8am-9pm, Sunday 11am-5pm.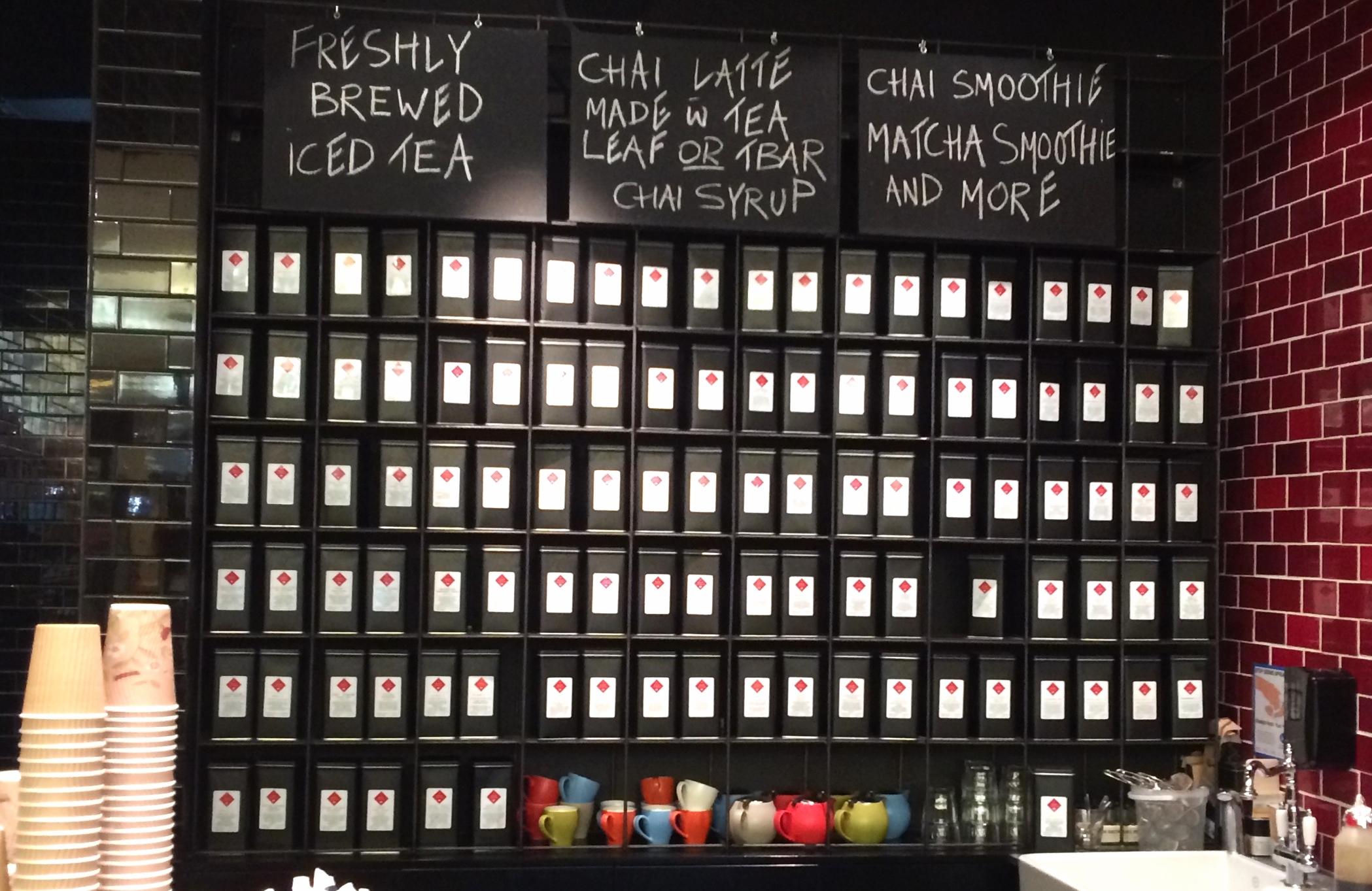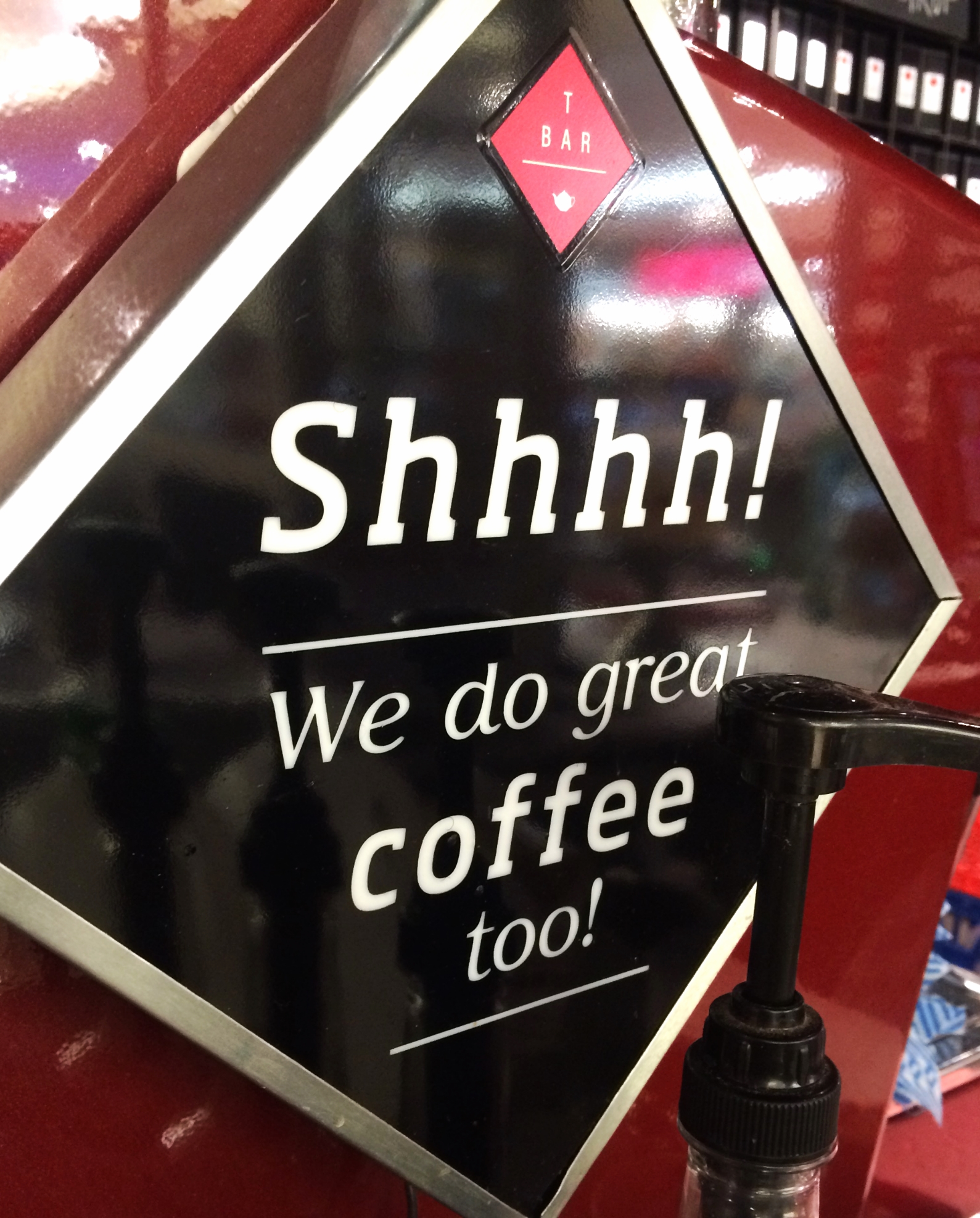 T2, Rundle Street:
T2 is known for its extensive range of quality, value for money tea and helpful staff. They have a strong try before you buy policy and will let you try any teas you want to purchase by brewing in store. They have plenty of hot tea available to try when you walk in, changing their blend selection daily, with iced-tea available in the hotter months. T2 is a great place to start if you're not a tea addict, but after a few visits you soon will be. The iconic walls of tea and various teapots bring colour to the shop, along with thermos' and gadgets for all your tea needs. Are you a regular T2 customer? Grab a T2 card, buy eleven teas and get your twelfth for free. Looking for a thermos? Buy one there and they'll fill it with your favourite tea for a treat to go! Rundle Street out of your way? You can find a T2 store at Burnside Village, Westfield Marion, and Westfield West Lakes.
Open Hours: Monday-Saturday 10am-6pm, Friday 10am-9pm, Sunday 10am-5pm.

Zenhouse Vegetarian Yum Cha, Bent Street:
This place is best known for their authentic Malaysian inspired vegetarian and vegan dishes. Residing just off Rundle Street, Zenhouse have over 70 tea varieties of their own 'my tea' brand for you to enjoy. Sip on a cuppa with your delicious laksa, noodles or vegan burger. There are many varieties on offer including Indian, Japanese and Chinese herbal teas, as well as medical blends for pregnancy, arthritis, and digestion. They sell tea by the pot or cup and are available for purchase. You can also find a Zenhouse Vegetarian Fusion restaurant at 462 Port Road, West Hindmarsh.
Open Hours: Monday-Thursday 11:30am-8:30pm, Friday-Saturday 11:30am-9pm, Sunday 11:30am-4pm.

Matcha House, O'Connell Street:
Hands up, who loves all things green tea? Well, the folks at Matcha House love it so much their whole menu is dedicated to matcha green tea. They offer different blends of matcha and medicinal teas, as well as hot and cold drinks and coffee. Matcha serve their teas in traditional Japanese style, surrounded by bamboo walls and green decor. Guests take off their shoes at the door and follow the waitress into the tearoom where you place your tush on the floor and enjoy your tea at lowered tables. Don't worry if you don't got buns hun, there are cushions for that. Tea is served in the cutest little cup where you can sip with friends or grab with a dessert. Matcha house offer a great range of dishes all inspired by the tea. Want to indulge on dessert without the guilt? Try their matcha waffles, churros and even ice cream, yasss!
Open Hours: Everyday 7pm-11pm, closed Wednesdays.

The Perfect Cup, Grenfell St:
It seems that coffee and tea are the best of friends, usually dwelling side by side on the menu. Say you're on your lunch break and your mates want a refreshing cup of coffee while you're feeling under the weather and needing relief for that sore throat... Where do you go? You go to The Perfect Cup on Grenfell, where you can have your lunch made fresh and sip on a medicinal, floral, black, or green tea of your choice. With more than 100 types of tea ready for tasting, you can even take a cuppa back to work. They have a vast variety of tea and coffee from around the globe, selling by the bag for you to enjoy at home. They also have stores at the Central Market Arcade, and 26 Fredrick Road, West Lakes.
Open Hours: Monday-Friday 7am-5pm.
Start your winter off the right way, by enjoying some heart-warming tea straight from the leaf. Once you go leaf, you never go back!
All images taken by Alexia Frangos.