In an era of fast food, inauthentic eateries and overpriced lettuce on a plate, we find a diamond in the rough. Houda's Kitchen - Mediterranean Cuisine, Charcoal and Wood Oven Pizza emerges out of the abyss with quality Mediterranean cuisine in one hand, and a fantastic space with passionate staff on the other. Put them together and they've created a haven for fine Lebanese and Italian food and an atmosphere that'll have you making it your regular spot.
Bringing back the authenticity and homemade creations of Mediterranean and Lebanese cooking, the family behind Houda's Kitchen have been working around the clock for months to bring their dream to life. Specialising in wood-oven and charcoal cooking techniques with the Mediterranean tradition of sharing lots of different dishes, we were keen to try this back-to-basics concept. We attended the grand opening last week, where guests could mingle and get to know the family, and try a selection of the menu in a buffet set out. Bringing a fresh but traditional concept into the Adelaide scene is what we love, and the team at Houda's Kitchen have done us proud.
The design of the restaurant is a gorgeous balance of rustic Mediterranean surroundings with beautiful decor and furnishings, in a stone and off-white colour scheme. The combination of old school influence and modern refurbishment has given the space a timeless look and elegant style. The small details like the lighting and funky tiles on the bar lifts the interior design game to a new level. Walk down the hall past the main bar and you'll find a hidden gem; the outside dining space. Complete with decked out wooden tables, bar and hot plate for cooking traditional pita, the outdoor area of Houda's Kitchen remains our favourite; stylish, chilled and welcoming.
Now for the best part; le food. The buffet set up kept it easy for guests to see the dishes and pick what they wanted to eat, it was overflowing with fresh and tasty Mediterranean meals we didn't know where to look first! We aimed to try everything at least once cause Lebanese-honest (pun intended) we couldn't help ourselves, the food was looking and smelling ah-mah-zing. Here's a few snaps of the smorgasbord of rad eats available at Houda's Kitchen.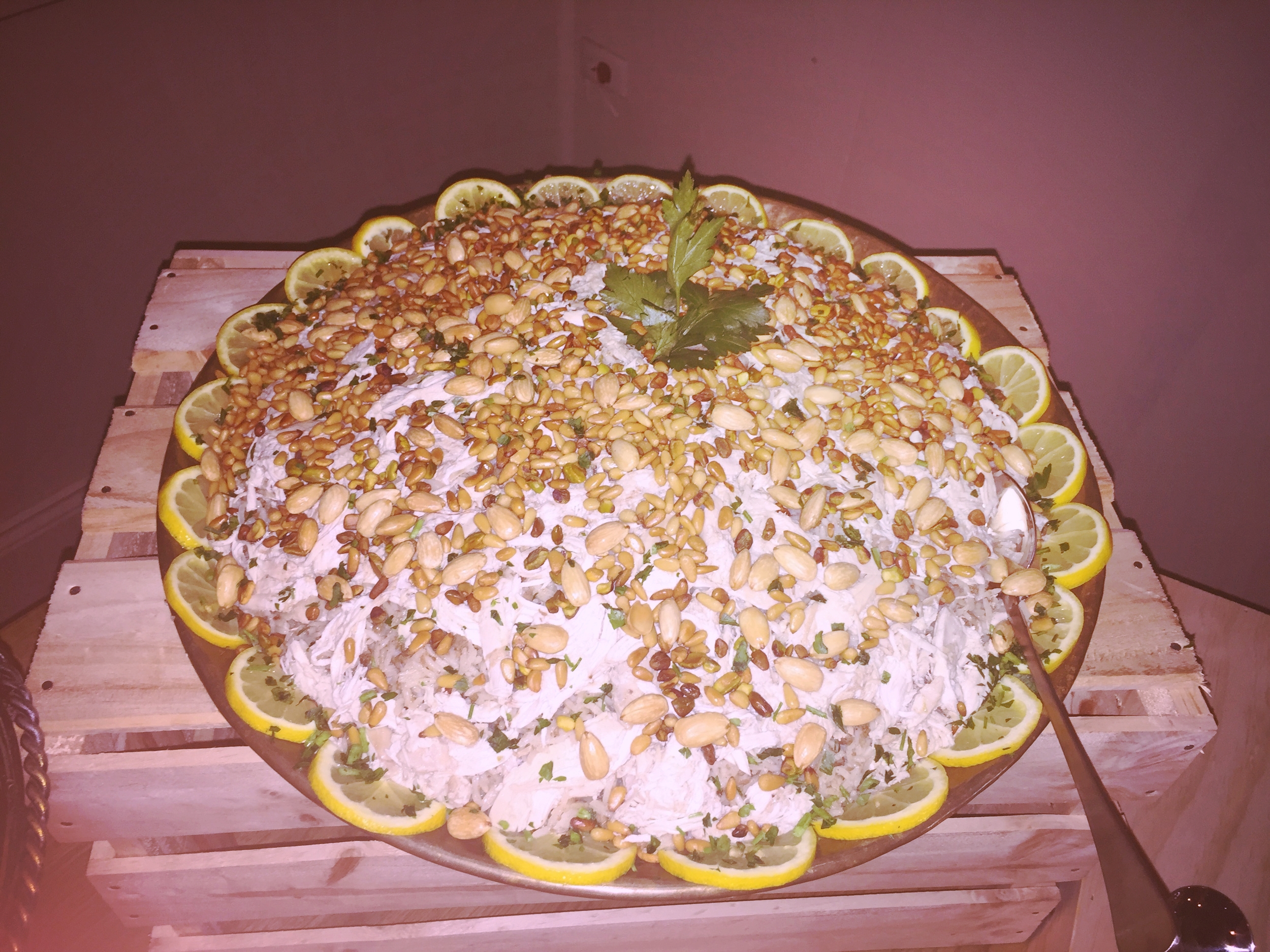 Houda's Kitchen also had a variety of entertainment on the opening night including belly dancers, traditional Lebanese dancers and musicians, and singers such as duo Antonio and Kate Villano, and duo Allebasi. All the performances were phenomenal and we can't wait to see these acts perform again in the near future, possibly Friday and Saturday nights in the establishment. Dinner and a show taken to the next level of awesome.
If you're drooling over the keyboard, needing a place to eat before a concert or craving a fresh, exciting cuisine, head down to Houda's Kitchen at 218-220 Port Road, Hindmarsh only a few hundred metres from the Adelaide Entertainment Centre.
Check 'em out on Facebook and Instagram to keep updated with the latest, as their website is still under construction, you can contact them with any queries via links on the site page. Houda's Kitchen is open Monday to Wednesday 5pm to 10pm, and Thursday to Sunday 11am to 11pm.
All images via Alexia Frangos.